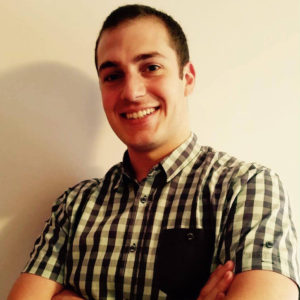 SPIROS SOTIRIOU
British Native Speaker
My name is Spiros Sotiriou and I'm a British native speaker from the South-East of England. I have been living in Wroclaw since February 2012. During this time I have been teaching in language schools, working in companies teaching business English and working on proof-reading documents. I have also contributed to voice-overs in English for advertising in various companies. I enjoy teaching and working with people, as I'm outgoing and dynamic. Seeing my students make progress motivates and inspires me to constantly improve my teaching profile.
As Wroclaw is situated in a great location, in my free time during the winter months I can keep up with my passion for snowboarding, as we are not too far away from some great mountain ranges. I also enjoy cooking, if I have some spare time: preferably Greek and French cuisine as I was brought up in a restaurant environment.
My main target in my English lessons is to build up my students' confidence in using the English language effectively: this includes 'real life' situations such as being able to engage in everyday discussions, listen correctly and to reply in an appropriate manner during a conversation on the phone, by email or face to face.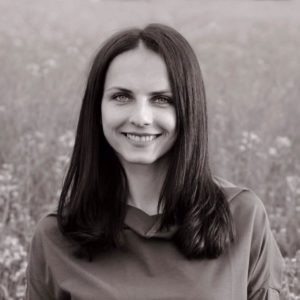 HALINA GLIWA
School Director, English Teacher
I am the owner and an English teacher at Real Life School of English. I graduated from the faculty of English Philology at the University of Wrocław with a Master's degree in 2012. In the same year, I also obtained a diploma in Postgraduate Studies of Translation at the University of Wrocław. I have been teaching English at all levels, for individuals and businesses in Poland and Germany since 2009. In my lessons I aim at combining most efficient methodological solutions with a relaxed atmosphere and a particular focus on developing the communication skills of my students. I regularly expand my knowledge about teaching methods at different workshops both in Poland and abroad. I have also worked as a translator, proofreader and interpreter.
Apart from teaching, I am passionate about Ashtanga Yoga which I have studied in India, Laughter Yoga, natural therapies, healthy cooking, and reading.